Your Denver Construction Company.
We offer more than 25 years of experience in roofing,
restoration, construction and remodeling.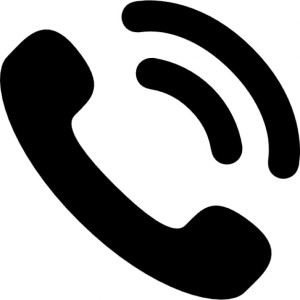 Call Us Today @ 720-999-4882 
We are a full-service Denver construction
company specializing in roofing
restoration & remodeling.

A local company taking care of local customers.


Contact Us Today.
Let's Discuss Your
Next Home
Improvement Project.

A construction company that 
does 
restoration, not a
restoration company 
attempting to do construction.
Recon Restoration, LLC is a Denver construction company

specializing in roofing, restoration, construction and remodeling.


Our mission is to ensure 100% customer satisfaction as your Denver construction company by providing excellent customer service, professional craftsmanship, and a guarantee that we will stand behind every finished project.  Call us for details. We pride ourselves on being a highly-reputable roofing, construction, restoration and remodeling company that delivers an excellent end product made only of the highest quality finishes.  We believe that protecting your assets and maintaining a safe worksite is a priority.  Turn to a leader in the Denver construction market.  Turn to Recon Restoration – a full service Denver construction company that does restoration, not a restoration company attempting to do construction.
I had a long "Battle" with my insurance company and Bob worked diligently with me to see that I received a fair settlement.  He was always responsive to my calls and can't say enough about Bob for sticking with me for many months, never giving up, and seeing the job through for me.

Loren Hayes Aurora, Colorado

The quality of work was amazing and our contractor Bob Anderson was extremely helpful and honest.

John and Cari Evevsman Littleton, Colorado

Bob Anderson was truly an advocate for me in working with my insurance company who did not want to provide the amount of coverage expected.  He helped get all the damage covered so it could be replaced and repaired properly.

Brenna Ames Windsor, Colorado

Once I selected the company to do the repair work Bob Anderson kept me well informed of the work schedule.  I was pleased with the workmen who replaced my roof and painted my fence.  Very courteous and careful to clean up the Job site when their work was complete.

Sara O'Mavy Denver, Colorado

I was satisfied with the installation because they were timely and organized in their work and everything came together as expected.  I would like to recognize Bob Anderson for his exceptional work.

Dick Beitz Greely, Colorado

Bob Anderson was both supervisor and constructor, an excellent joy in communication and execution on both ends.

Rich Stitcher Littleton, Colorado
Contact Info
Recon Restoration LLC
Robert Anderson
Denver, Colorado
720-999-4882
reconrestorationllc@gmail.com
What We Do
Roofing Repair
New Roofs
Siding
Windows
Construction
Remodleing
Restoration
Menu
About Us
Roofing
Construction
Restoration
Remodeling
Insurance
Recon Restoration offers extensive experience with roofing insurance claims.  Please know that we align ourselves with your needs. Teamwork is important to us and we are a member of your team. Our professionals will conduct onsite inspections and will determine the cause and extent of the damage to your home's roof.  We will then provide you with an in-depth report on the findings. 
Denver Construction Company, Denver Roofing Company, Denver Restoration Company